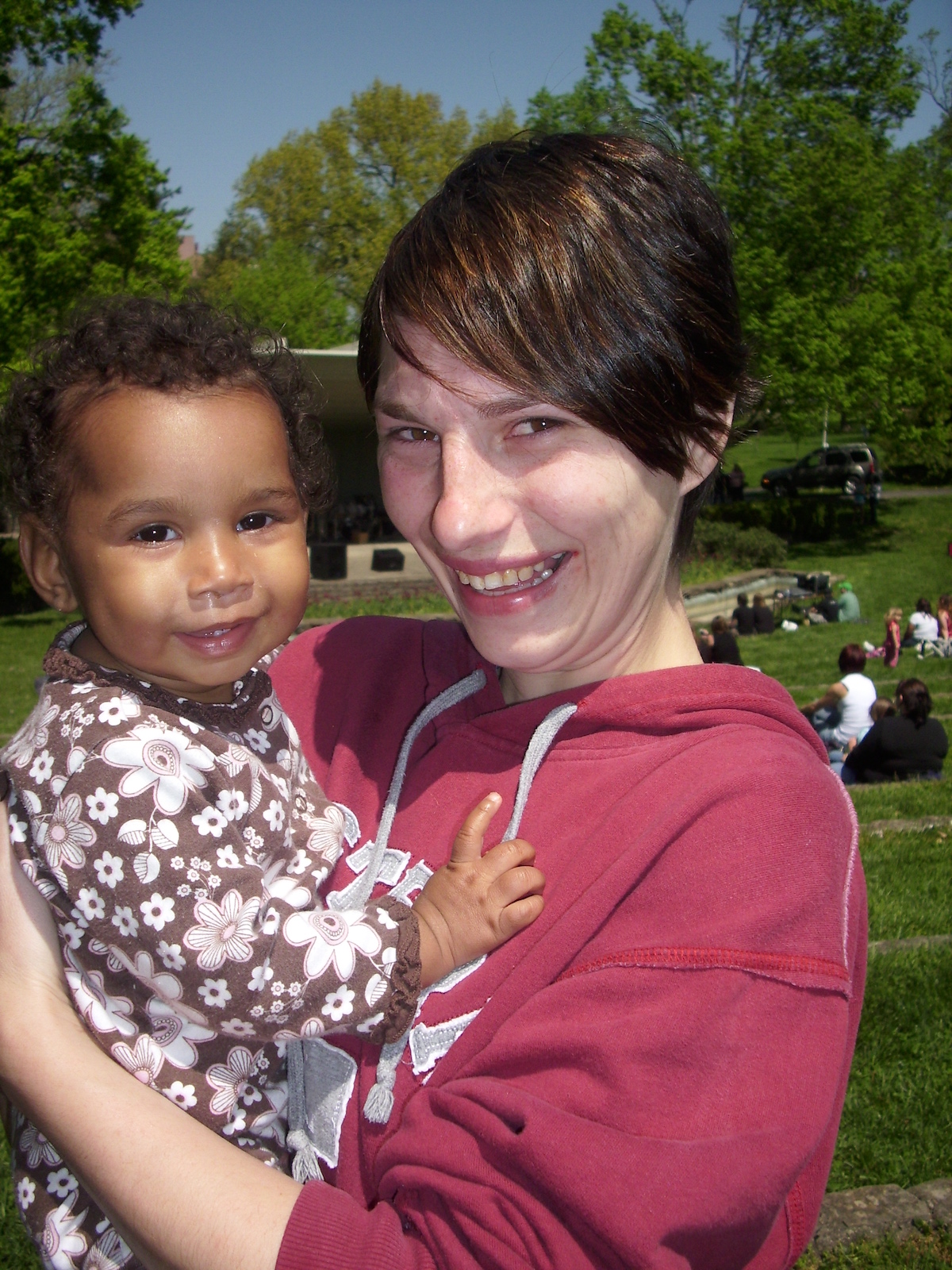 28 Dec

Shannon & Clarity

Shannon came to Hope's Wings in 2010 battered, broken, and eight months pregnant. Her daughter Clarity was the first baby ever born at our shelter. Shannon shared her story in one of our journals while staying at Hope's Wings:


"I really don't know where to begin. Sitting here I am reminded of when I first came. It seems like a lifetime ago. I was so scared. I remember Ms. Heather meeting me and the police officer at the exit on the interstate. The ride to Hope's Wings seemed to take forever. When I got here, the staff made me feel a lot better. While filling out paperwork, they brought me something to eat. Although I had not eaten all day, I couldn't eat much.

They showed me around the shelter and showed me my bed. I was given bath supplies and soaked in a long hot bath. After getting out of the bath I layed on the couch and just crashed out. Ms. Jeanette woke me a little later and asked me if I wanted to go to my bed. I thought 'oh yea.. I have a bed!' After spending the last 6 months in the back of a car and on floors, I didn't know how to act. I crawled under the covers and fell fast asleep. It was the most restful sleep I had in ages. Over the next 9 months I slowly found myself again. I gave birth to my daughter, and regained my strength and courage to face the world again.


The other day I was in the car and I heard a song that was talking about a woman and her baby in a halfway house and her telling her baby that it was their temporary home until they found their place in the world. That song was about me, Clarity, and Hope's Wings. The staff became our family and the shelter became our home. I thank God every day that you all came into our lives. Because of you, I now have my own home, am going to school, and have completed parenting classes. You have helped me to transform my life. I owe so much to you all and can never say thank you enough. Me and Clarity owe our lives to you. I love you all with all my heart."


Because of help from people like you, Shannon and Clarity got the fresh start and new life they deserved. Shannon has a full-time job, maintains a home and Clarity has the life every child deserves. I am asking you to continue the good work that people of this community started by making a gift that will bring new life and new hope to women and children who are survivors of family violence. With your caring generosity, women and children just like Shannon and Clarity can go from simply surviving to thriving!